Daily Company News From Forexmart
ForexMart Luis
Posting Freak


Posts: 989
Threads: 2
Joined: May 2016
Reputation: 0

Germany's Economic Confidence Declined Unexpectedly
Financiers from Germany shows confidence towards the recovery of the Euro region, however, the UK economy is not lucky enough to gain a stronger stance. Since the economic condition of the Great Britain fell off this year, along with its prospects, based on the data from the ZEW think tank, as the European economic research institute conducted a poll for almost 200 investors.
The margin came higher for the UK compared with other economies mentioned in the survey, because German capitalists are disappointed with the latest economic status. It appeared that more than 63 percent of the respondents predicted that the situation will get even worse during the second half of 2017 which is the highest ratio versus other nations involved in the poll.
According to headline ZEQ indicator, the projections for the German economy had declined comparatively reaching 18.6. While the presumptions for the euro zone was raise to 37.7 versus other confidence indices like PMI and Ifo. The reading of the ZEW headline was keep restrained below the average level which started in 1991.
ForexMart Luis
Posting Freak


Posts: 989
Threads: 2
Joined: May 2016
Reputation: 0

Fed Implements Rate Hike, Maintains Outlook for Next Hike
The US Federal Reserve has pushed through with its planned interest rate hike for this month while outlining its plans to continue with stricter monetary policies in spite of the country's weak inflation rates. FOMC officials approved the central bank's third rate hike within a six-month period and hinted at possibly another rate hike just before the end of 2017. Fed Chair Janet Yellen stated in a press conference following the announcement that the bank's plans of unwinding its policies might be implemented sooner than later, especially if the country's economic status meets the expectations of the Fed. Moreover, the central bank is also looking into a three-quarter point rate increase for 2018 just like its previous projection last March.
ForexMart Luis
Posting Freak


Posts: 989
Threads: 2
Joined: May 2016
Reputation: 0

NZ Below Expectation Economic Growth
The New Zealand economy climbed by 0.5 percent in the first quarter of the year but still lower than market expectations as the construction sector weakened. The forecast figure of the central bank is 0.9 percent while the analysts predicted it to attain 0.7 percent, which obviously fell short from both predictions.
Despite positive growth for the milk production and a moderate growth of GDP, these were out shadowed by weak data from the construction sector and the mixed results from the service sector. The construction data declined by 2.1 percent for Q1 that negated the 4.3 percent augmentation in agriculture particularly the milk production.
An economic analyst described this phenomenon to be transient and the economy will advance at estimated of 3.0 to 3.5 percent this year. Also, other sectors are performing well but there is no need for the Reserve Bank of New Zealand (RBNZ) to adjust its cash rate from a record low of 1.75 percent.
ForexMart Luis
Posting Freak


Posts: 989
Threads: 2
Joined: May 2016
Reputation: 0

Job Creation in Australia Reached 42,000, Unemployment Rate Slowdown by 5.5% in May
Australia created additional jobs with a total of 42,000 which exceeded the expectations of 10,000 as indicated in the roughly calculated poll led by Reuters, disclosed by the Australian Bureau of Statistics on Thursday. However, the number of unemployed for this month accounts to 5.5 percent which came in lesser than predicted 5.7 percent.
The Aussie dollar further gained strength after releasing the current employment data of the Australian economy at exactly 9:30 HK/SIN while the exchange rate against its American counterpart is greater by 0.5 percent.
The employment figures appeared to be volatile but the rate in the past few months showed some development within the labor sector, said by Steven Milch, the chief economist of Suncorp. Mr. Milch also mentioned that the number remained stable for the third consecutive month and much stronger than their anticipated figures.
In case that the trend will continue, it will also increase the wages which could reinforce the reflection of the RBA towards the economy as a "half empty glass". This shows that the Reserve Bank of Australia is not probable to revise its policy anytime.
The central bank announced that earlier this June the labour market indicators will remain mixed, keeping its benchmark cash rate on hold at a record low of 1.5 percent. The financial institution also noted that the slackening of real income will curtail the growth in household spending.
moneygrows
Posting Freak


Posts: 10,444
Threads: 2
Joined: Apr 2011
Reputation: 0


ForexMart Chance Bonus Lucky Draw
Get a chance to win $1,000 by ForexMart's Chance Bonus offer. All you need is to deposit your trading account with $300 or more, and you will automatically join the raffle! Winners will be chosen via random electronic draws.
moneygrows
Posting Freak


Posts: 10,444
Threads: 2
Joined: Apr 2011
Reputation: 0

BoJ's Kuroda Faces Pressure to Discuss Exit Plans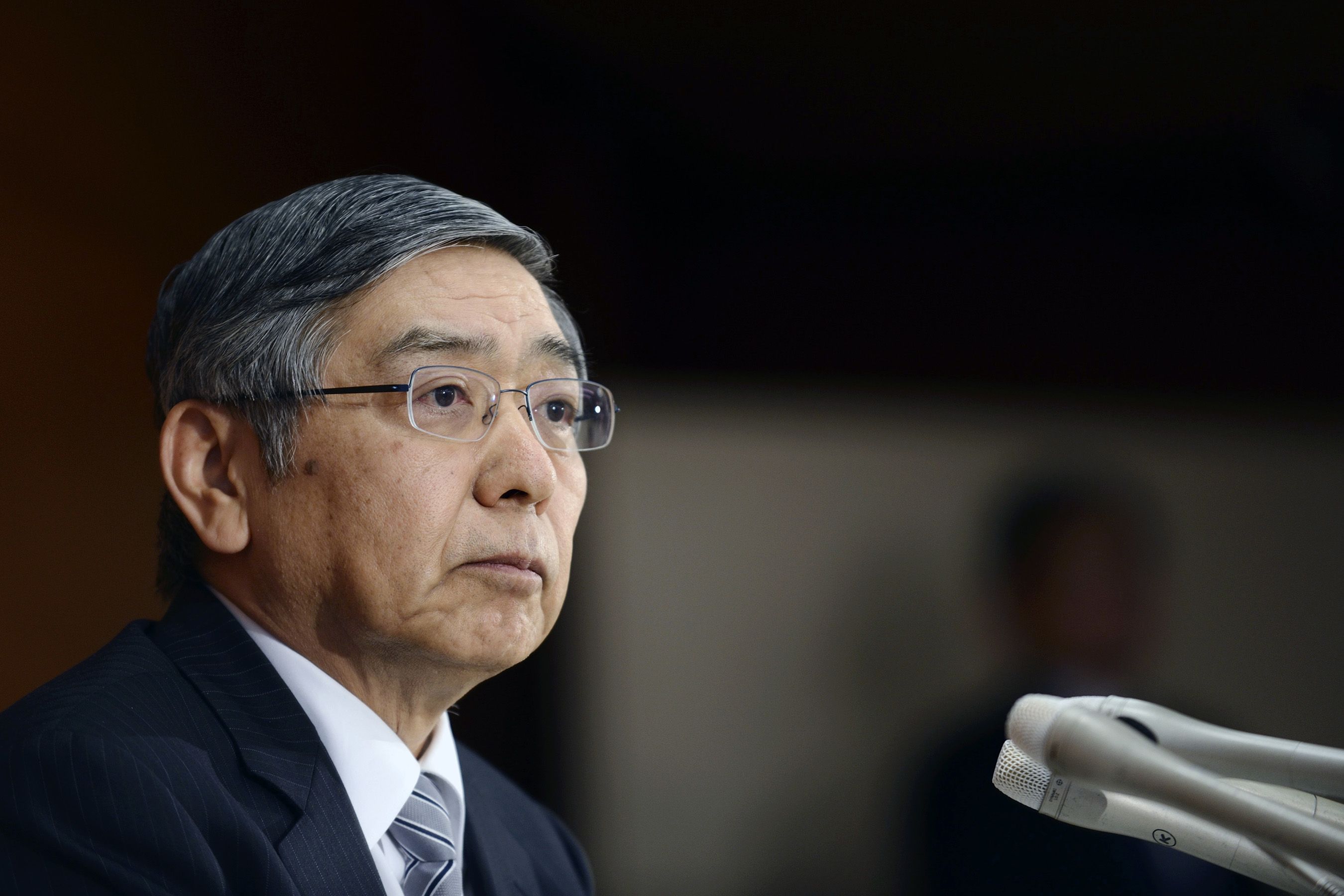 As the Bank of Japan will be concluding its two-day meeting on Friday, BoJ Governor Haruhiko Kuroda is facing increasing external pressure to discuss his exit plans. The central bank is not expected to implement any major policy adjustments, and this is why the market will be primarily focusing on Kuroda's statement during the press conference immediately after the policy meeting as he is expected to give hints on possibly monetary policy shifts, including his exit stimulus plans. The Japanese public is becoming more and more incessant with regards to calling for an exit stimulus discussion, especially now that the Japanese central bank's balance sheet is getting even with Japan's economic size and with the Fed taking steps to normalize its policies.
News are provided by

ForexMart

.
moneygrows
Posting Freak


Posts: 10,444
Threads: 2
Joined: Apr 2011
Reputation: 0


We make adherence to industry regulations and standards our topmost priority. ForexMart is in the business of facilitating clients' orders and safeguarding their funds. We separate all risks by our assets. Our company is not engaged in proprietary trading and we don't use our assets to hedge against trades.
Our company is part of the Investor Compensation Fund, a fund formed by the Investment Firms Law 2002, aimed at protecting the claims of covered clients against the firm's members by covering their failure to perform their obligations.
If an investment firm fails to return the money owed to their clients or turn over the assets that belong to its customers, the fund shall pay up to €20,000 to the client. The amount to be paid is determined by checking the company's books, as well as its existing legal and contractual terms. For investment firms that service its customers through a branch located in a third country, the amount should not exceed €20,000.
To know more about deposit insurance, visit
Deposit Insurance
or
contact us
.

ForexMart Supporter
Posting Freak


Posts: 896
Threads: 5
Joined: Sep 2016
Reputation: 0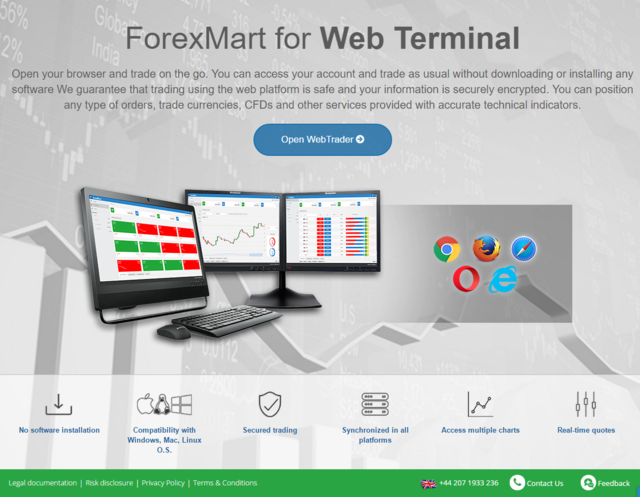 FOREXMART
WEB TERMINAL
Buka pelayar web dan anda boleh berdagang di mana sahaja. Anda boleh mengakses akaun dan berdagang seperti biasa tanpa memuat turun atau memasang apa-apa perisian. Kami menjamin bahawa berdagang menggunakan platform web adalah selamat dan maklumat anda dengan selamat dan disulitkan. Anda boleh meletakkan apa-apa jenis order, perdagangan mata wang, CFD dan perkhidmatan lain yang disediakan dengan petunjuk teknikal yang tepat.
https://www.forexmart.com/metatrader4/#mt4-webterminal
FOREXMART
AUTOMATIC CASHBACK REBATE 90% PROMOTION
ForexMart Supporter
Posting Freak


Posts: 896
Threads: 5
Joined: Sep 2016
Reputation: 0

FOREXMART
METATRADER 4
Gunakan, platform
MetaTrader 4
untuk memudahkan anda ketika berdagang forex.
MetaTrader 4
membolehkan anda untuk membuka beberapa carta pada masa yang sama,
berdagang secara langsung dari carta, pesanan, dan menguruskan beberapa pesanan. Perisian ini adalah percuma dan mudah untuk dipasang.
Menyokong beberapa kaedah peruntukan untuk saiz perdagangan

MetaTrader 4

Lebih 40 petunjuk teknikal

Antara muka boleh disesuaikan



https://www.forexmart.com/my/metatrader4/
FOREXMART
AUTOMATIC CASHBACK REBATE 90% PROMOTION
aqb1308
Senior Member


Posts: 353
Threads: 0
Joined: Feb 2017
Reputation: 0

forexmart Copytrade
peniaga atas kecemerlangan untuk sebab dan mereka mempunyai strategi pelaburan yang berbeza. Kami tidak menyembunyikan mereka lagi dan berkongsi secara percuma dari sekarang! Anda boleh menonton bagaimana mereka berdagang dan meniru tawaran mereka. Ciri ini membolehkan anda untuk memilih gaya trading yang anda suka dari atas 3 akaun dagangan secara langsung dalam ForexMart. Anda boleh memantau aktiviti mereka, jangkaan tahap keuntungan, risiko, perintah, pengeluaran dan prestasi masa lalu mereka.
Tawaran akan dibuka secara automatik sebaik sahaja anda telah melanggan akaun. Ia akan membuat gaya trading anda lebih mudah berbanding sebelum ini sejak dagangan sebenar akan dicerminkan ke akaun anda.
Tiada keperluan yang diperlukan, hanya klik melanggan!
copytrade T&C :
Semua akaun dagangan ForexMart boleh melanggan kepada salah satu strategi perdagangan yang disenaraikan menggunakan perkhidmatan miniFC (selepas ini The Service) termasuk mereka yang menggunakan "Tiada bonus Deposit? sebagai modal perdagangan awal.
Pengikut boleh menyalin dagangan dan dapatkan dipilihnya keuntungan daripada pilihan yang disediakan. ForexMart secara automatik akan menyalin dagangan mengikut pedagang bahagian langgan.
akaun dagangan dengan Tiada bonus deposit akan dinyahlanggan secara automatik sebaik sahaja mereka mendapat keuntungan sebanyak 10% daripada jumlah bonus yang menggunakan Perkhidmatan. Untuk meneruskan langganan, pelanggan adalah dikehendaki mendeposit $ 50 ke akaun / beliau.
Langganan akan terus selepas transaksi deposit.
ForexMart tidak mengambil tanggungjawab kerugian boleh muncul dalam hasil daripada menggunakan perkhidmatan ini.
Menggunakan klien Perkhidmatan bersetuju dengan Terma dan Syarat semasa.

memantau lebih lanjut
disini
SPESIAL BONUS DEPOSIT 30% & 50%
moneygrows
Posting Freak


Posts: 10,444
Threads: 2
Joined: Apr 2011
Reputation: 0

Aussie Economy can Grow Further, says Philip Lowe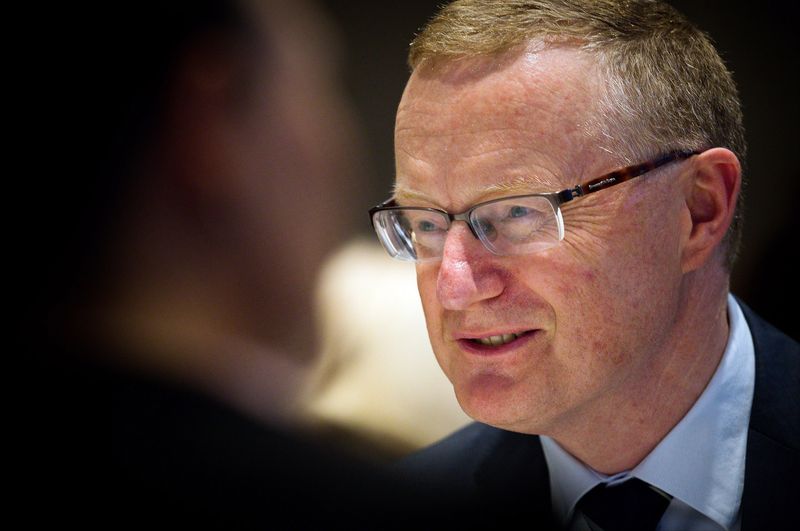 RBA Governor Philip Lowe thinks that the Australian economy will still be able to grow further if the country's officials will be able to overcome several political hurdles, although he also warned that disappointing wage gains data will most likely to continue plaguing developed countries. Lowe also stated that the central bank believes that the country's economic growth will continue advancing during the next two years due to an overall surge in the status of the international economy. The political environment within Australia has become more and more polarized over the years, as parties attempted to gain an unfair electoral advantage from losing reform proposals. This has prevented the Australian economy to properly implement any kind of economic reform since 2000's goods and services tax.
News are provided by

ForexMart

.
Users browsing this thread: 2 Guest(s)
Komen: 1235 <<>> Dilihat: 23511
Daily Company News From Forexmart
ForexMart Luis
102330
Recommended Broker FX 2016
Berita Forex Terkini